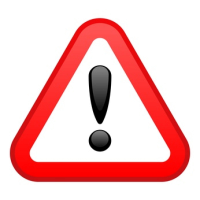 5 mistakes you must avoid
when replacing your gutters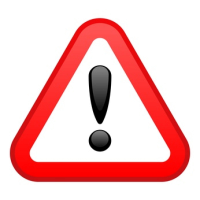 Assuming that employees have the skills to do this job
At Alu Gouttière, all our employees have their competence card. This certification ensures that the work will be done according to the rules of the art during the first time and for a long time! Many of our competitors hire inexperienced employees to reduce their costs. Avoid people gaining experience at your own expenses!

Using price as the only decision-making factor
We know that price is an important factor in any buying decision. That's why at Alu Gouttière, our prices are very competitive. On the other hand, it is important to recognize that there are other factors to consider. Click here to find out what factors you should consider when replacing your gutters.
Companies that cut prices are rarely the best!
What are you really looking for? The lowest price or peace of mind for 15 years?

Believing that the products are all the same
At Alu Gouttière, we prefer 5 or 6-inch gutters (depending on requirements), targeted anchorages, downhills capable of handling a large volume of water. The design of your roof's water drainage system (gutters and downspouts) should be done while taking into account the large volume of water to be evacuated during severe thunderstorms. With climate change, violent thunderstorms are becoming more frequent.
In addition, the gutters we install are all made from one piece (seamless) and cut to size regardless of the length of the gutters to be installed. Many of our competitors use gutter pieces put together end to end with several joints rather than a single piece. As you can imagine, the sealant used for each joint will eventually degrade over time. Will you be able to do this maintenance work yourself?
Avoid getting into trouble … get Alu Gouttiere seamless gutters!

Believing that the gutter installation companies are all equivalent
Alu Gouttière is registered within the ''Régie du Bâtiment du Québec'' (# 5710-4119-01) which confirms that the company has the skills and insurances to carry out this type of work. In addition, if you check with the Consumer Protection Agency, you will find out that we have no complaints in our file. Unfortunately, some of our competitors are more popular than they would like …

Do not ask for a written guarantee before awarding the contract
Make sure you consult the warranty on both materials and labor. At Alu Gouttière, our guarantees (materials and labor) can be sent by email at the time of submission. Customers appreciate our transparency rather than having nasty surprises later. The words fly but the writings remain!
The words fly but the writings remain!